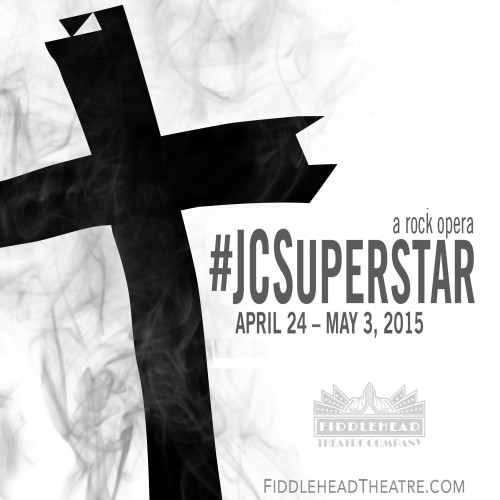 Fiddlehead Theatre Company is giving away 5 PAIRS of tickets to the opening night of Jesus Christ Superstar exclusively through Joyce's Choices!
Jesus Christ Superstar runs from April 24-May 3 at the historic Strand Theatre.  Enter to win!
Fiddlehead presents the Tony-Award winning rock opera Jesus Christ Superstar, directed and costumed by Fiddlehead's Associate Producing Artistic Director Stacey Stephens. Loosely based on the Gospels' accounts of the last week of Jesus' life, Jesus Christ Superstar is a timeless work set against the backdrop of extraordinary and universally-known series of events. Fiddlehead takes on a modern interpretation of this centuries-old story, creating a musical experience that resonates in today's society.
 Enter to win one of 5 PAIRS of tickets on opening night APRIL 24 (8 pm curtain)!
Please email boxoffice@fiddleheadtheatre.com with your full name, address and phone number plus "JCS-JC" in the subject line.  Winner will be selected on WEDNESDAY, APRIL 22.   [To order additional tickets use code "APRIL" for 10% off through April 23  at www.fiddleheadtheatre.com.]