CHOCOLATES OR SWEET POTATOES???
IT'S VALENTINE'S DAY– Which is your taste??!    (scroll down)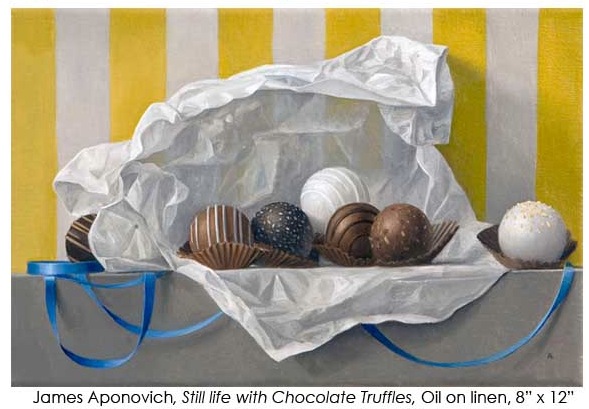 (See them in real still life at Lincoln's Clark Gallery!)
Joyce Kulhawik, best known as the Emmy Award-winning arts and entertainment critic for CBS-Boston (WBZ-TV 1981-2008), is currently lending her expertise as an arts critic/advocate, motivational speaker, and cancer crusader. Kulhawik is President of the Boston Theater Critics Association, a member of the Boston Society of Film Critics, and Boston Online Film Critics Association. Joyce also writes for WBUR's The ARTery and RogerEbert.com.