If you're still looking for that perfect gift for someone you love who loves the arts, I am passing along this 2016 Holiday Gift Guide, itself a gift from WBUR's The ARTery writers— and I am proud to be one! This annual gift guide has several stockings full of suggestions in every discipline for those artistic friends of yours. Read all the way to the end for my suggestion of an eye-opening documentary series on O.J. Simpson that will help you make sense of what's going on in America right now. As you peruse,  MERRY MERRY EVERYTHING!
 The ARTery's 2016 Holiday Gift Guide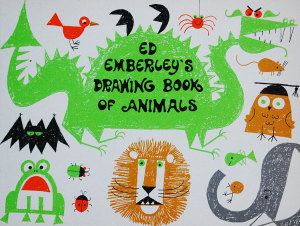 Sure, coloring books are all the rage. But while reporting a recent story I had the immense pleasure of re-discovering children's book illustrator Ed Emberley's playful, imaginative artwork. If I could submit Emberley himself as a potential gift for kids and grownups I would. Instead I'd say any title from the now 85 year-old artist's beloved drawing book series would inspire lucky receivers of all ages to create.
— Andrea Shea
Mary Kocol's "Garden Alphabet"
Somerville photographer Mary Kocol created this beautiful botanical alphabet poster by scanning actual flowers, from azalea to zinnia, and then rearranging the blossoms digitally. She grew the flowers herself, or found them in friends gardens, except for a couple "unusual letters," which she tracked down at Harvard's Arnold Arboretum: umbrella magnolia and xanthorhiza. [Price: $35]
— Greg Cook
Nick Cave's Imagination Book
Artist Nick Cave (not the singer) is well known for his Soundsuits, which he started making in response to the beating of Rodney King in the '90s (the Institute of Contemporary Art in Boston holds one of them in its collection). A stunning and challenging show at MASS MoCA continues the conversation on race and violence. The activity book (good for any age) brings together the playfulness of his found-object art and the introspection it requires of our culture. [Price: $30] 
— Amy Gorel
Music
Deutsche Grammophon's Leonard Bernstein Collection, Vol. 2 and Gidon Kremer's Complete Concertos Recordings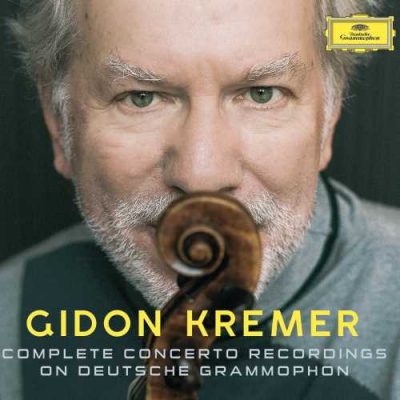 There were a ton of great original-cover classical CD box sets this year, such as Emil Gilels, Maurizio Pollini and Charles Munch with (mostly) the Boston Symphony Orchestra. But the two best for my money were Deutsche Grammophon's Vol. 2 of Leonard Bernstein's (mostly) late-career recordings of the classical repertoire from Mahler and Mozart to Tchaikovsky and Wagner (64 CDs); and Gidon Kremer's complete DG concertos (22 CDs). Kremer's boasts not only great renditions of Bach, Beethoven and Brahms, but Bernstein, Glass and Schnittke.[Price: Lenny volume about $135; Gidon about $85]
— Ed Siegel
Kate Bush's "Before the Dawn"
The Kate Bush fan — or fans — on your holiday list are going to be beside themselves with excitement and gratification over "Before the Dawn," the new 3-CD release of Bush's 2014 concert at the Hammersmith Odeon in London. The show's three acts present a smattering of Bush's best songs, plus dramatically reinterpreted versions of her two acclaimed song cycles, "The Ninth Wave" (from 1985's "Hounds of Love") and "A Sky of Honey" (from 2005's "Aerial"). [Price: $20 digital; $29 CD; $60 vinyl]
— Kilian Melloy
Give a Lesson in Possibilities
That precious James of yours plays the violin. Rebecca plays piano. Take a family outing: Go see a conservatory recital. Conservatory kids, sweating their way through a master's requirement, aren't that much older than Jim and Becky. Local options include NEC, Boston Conservatory and Longy School of Music. [Price: Free]
— Keith Powers
Tickets to Sean Altman's "Jewmongous" at Club Passim 
Singer-songwriter Sean Altman — under his altar-ego name Jewmongous — takes the Club Passim stage for his annual celebration on Saturday, Dec. 24. Not a celebration of Christmas exactly, with songs like "My Pact With Satan," "Christian Baby Blood" and "Jews for Jesus." Sean told me this a few years ago: "In Judaism or Jewish comedy, Jesus takes a bit of a beating. Jesus to Jews is like Babe Ruth to the Red Sox — we had star player and let him get away and start a dynasty somewhere." [Tickets: $20]
— Jim Sullivan
Theater/Dance
"Hamilton"-themed gifts 
For the "Hamilton" obsessive in your life: "Hamilton"-inspired paraphernalia sporting bright, cheeky designs by local graphic artist Dan Pecci.
— Amelia Mason
The Gift of Good Acting
If your recipient would like to doff a hat to that master of elegant vitriol, Edward Albee, who died in September, he or she could do worse than to spend an evening in the poignantly polluted company of "Who's Afraid of Virginia Woolf?" 's Martha, to be portrayed at the Lyric Stage by beloved Boston diva Paula Plum. But if you're shopping for someone who fancies a look back on a brighter day for the Supreme Court than the one we're now wincing toward, New Repertory Theatre's "Thurgood" might be just the ticket. The formidable Johnny Lee Davenport stands in for the august Justice Marshall, the first African American appointed to the Court. [Tickets: $33-69 for "Woolf"; $19-42 for "Thurgood"]
— Carolyn Clay
Tickets to the Boston Ballet's production of "Artifact"
This is the North American company premiere of "Artifact," which William Forsythe created in 1984 for the German troupe Ballett Frankfurt. The evening-length work — called "dazzling" by The Telegraph — explores the elements of ballet technique and features 30 dancers, two actors, a solo pianist and the music of Bach. [Tickets: $35-$160]
— Sharon Basco
Boston Ballet School's Adult Dance Program
Whether you once dreamed of being a ballerina or just like the tights, anyone can participate in the Boston Ballet School's Open Adult Classes. Choose your experience level, drop in when you can and don your very own tutu (or not — traditional ballet attire is not required with the exception of ballet slippers). Just show up ready to move! [Price: $150 for a 10-class card]
— Hannah Chanatry
"The Art of Movement" book
"The Art of Movement" by NYC Dance Project photographers Ken Browar and Deborah Ory is a new hardcover coffee table book, featuring photographs of more than 70 dancers from world-renowned companies.
— Lawrence Elizabeth Knox
Books
"Just Around Midnight," by Jack Hamilton
This immensely readable yet scholarly book looks at the rapid transformation of rock 'n' roll from a musical style associated with African Americans to one in which a black guitar hero like Jimi Hendrix could be viewed as an outsider. The division between black and white music in America, Hamilton suggests, has less to do with aesthetics than with boundaries enforced by critics and other cultural watchdogs. [Price: $29.95]
— Jeremy D. Goodwin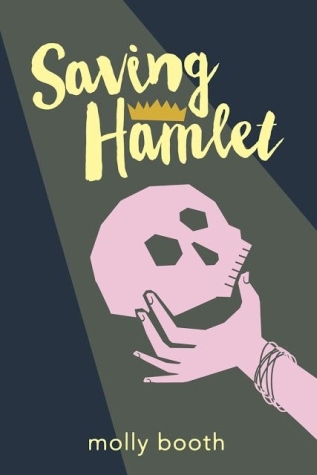 "Saving Hamlet," by Molly Booth
In this delightful novel by a Marblehead resident, sophomore stage manager Emma Allen falls through her high school stage's trapdoor and into Shakespeare's original Globe Theatre in 1601 where the Bard is mounting the first-ever performance "Hamlet." [Price: $17.99]
— Ethan Gilsdorf
"William Wordsworth: The Prelude," edited by James Engell and Michael D. Raymond
Wordsworth's autobiographical masterpiece was his radical reimagining of what an epic poem could be. He completed a draft in 1805, at the height of his powers, then for the next three decades kept revising the life out of it. Harvard professor James Engell has now re-edited the 1805 version from its original manuscripts and, with Michael D. Raymond, has assembled a marvelous book — the great poem magnificently illustrated with 130 full-color paintings, drawing, maps and other visual aids contemporaneous with its writing. [Price: $40]
— Lloyd Schwartz
Movies
FilmStruck Subscription
For that friend or relative who will never watch a minute of "The Hangover" trilogy comes FilmStruck, the streaming service that turns your laptop or living room into an art house.
 Introduced in November, FilmStruck took over the Criterion Collection from Hulu, which means you can spend your leisure time with the likes of Jane Campion, Jean-Luc Godard, Francois Truffaut, Charlie Chaplin, the Coen brothers or the world's best documentary makers. [Price: $11/month]
— John Winters
"Nude Is Not Rude" T-shirt
Nude is not rude. Agree? Spread the rogue messages of pioneering American filmmaker, Nell Shipman, with a T-shirt inspired by her silent era films. Proceeds benefit an independent documentary about her life and work, "Girl From God's Country." [Price: $25]
— Erin Trahan
To begin with you're supporting Boston's premiere film festival and you get some great perks too. You get discounted ticket prices to the IFFB's annual film festival in the spring and its fall series. Just this year, the organization has screened anticipated Oscar bait like "Jackie" and "Moonlight." It's a win-win for the Bostonian cineaste dear to you. [Price: $75 and up]
— Tom Meek
"O.J.: Made in America" 
Required viewing for insight on what makes America tick. Watch the compulsively absorbing "O.J.: Made in America" by Peabody and Emmy Award-winning director Ezra Edelman.
 You lived the trial, but this ultra-compelling five-disc set brilliantly synthesizes the larger forces in play — race, class, celebrity, media and the resulting polarization — that continue to reverberate through the most recent mind-flipping events on the American political stage. [Price: $20 on DVD]
— Joyce Kulhawik
Other
Anything from The Somerville Flea's Holiday Market
As someone who lives relatively far away from my family, I always enjoy bringing back a little piece of my new home for the holidays. The best place to acquire these unique local gifts is The Somerville Flea's Holiday Market — an amalgamation of some of the most unique artists and vendors in the Greater Boston area. From handmade jewelry and art prints to upcycled furniture and antiques, head to Arts at the Armory on Dec. 18 to find that something special for your loved ones while supporting your crafty neighbors.
— Dianna Bell
Support the One Chinatown Arts Center
Give to Chinatown's first community-driven arts center. There are trying to secure a $50,000 grant through crowdfunding by Jan. 6. Lots of good perks at various giving levels.
— Yvonne Ng
How about a BosTix Gift Card for the arts lover(s) on your list? Available in denominations of $25, $50 or $100 from ArtsBoston, your present will treat your loved one to deeply discounted seats for shows like Blue Man Group or Boston Baroque, Holiday Pops or Puppet Showplace.
— Maureen Dezell