HAPPY VETERAN'S DAY WEEKEND! Here are a few  extra "Joyce's Choices" for 11/11/11 and beyond!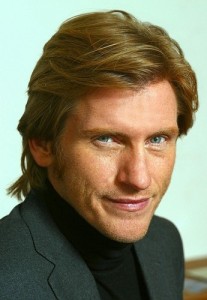 DENIS LEARY TO HOST 40TH ANNIVERSARY OF EMERSON COLLEGE'S LITERARY MAGAZINE: PLOUGHSHARES
Authors Alice Hoffman, Sebastian Junger, Sue Miller, Dennis Lehane, Chef Ming Tsai, Bruins' Cam Neely and more to present the "Best of" Ploughshares on November 14th on the Paramount Stage!  Full details about the event and tickets can be found at Ploughshares.


FAMILY CONCERT – Kids Under 18 FREE!BOSTON SYMPHONY ORCHESTRA teams with The BOSTON YOUTH SYMPHONY ORCHESTRAS to present Prokofiev's "PETER AND THE WOLF" narrated by acclaimed actor 
STEPHEN LANG currently starring in the  Fox TV drama TERRA NOVA! Former BSO assistant conductor FEDERICO CORTESE will lead BOSTON YOUTH SYMPHONY ORCHESTRAS with musicians ranging in age from 11 to 18! It's the first concert in the BSO's 2011-12 season!

Right in time for Veteran's Day (11.11.11), The Museum of Fine Arts, Boston (MFA) has opened Beauty as Duty: Textiles on the Home Front in WWII Britain. This show isn't an average fashion exhibition. It also serves as a history lesson by exploring the trends that came to be during WWII as a patriotic sense of style flourished amidst war-time restrictions of textiles. The exhibition, on view through May 2012, includes dresses, propaganda scarves with war motifs, uniforms, an example of a war-time wedding dress, photographs, a vintage British Vogue, and other items from the time period.
24 MOVIES, 18 DAYS, 1 THEATER. OH, MY.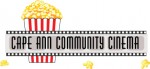 2nd Annual Cape Ann Film Festival Kicks Off /www.CapeAnnFilmFest.com. November 10-27, 2011 at The Cape Ann Community Cinema * 21 Main St. * Gloucester, MA 01930
Saturday November 12 at 7:00 p.m. WHEELOCK FAMILY THEATRE 200 THE FENWAY BOSTON!

Please join activist and comedian Rainn Wilson; producer, David Hoffman; director, Jeff Kaufman; and Amnesty International director, Josh Rubenstein for a film screening of the documentary film EDUCATION UNDER FIRE.
The Boston Symphony Orchestra Announces Tanglewood 75th Anniversary Season Thurs: 11/17 1 p.m. Live stream: http://tanglewood.org